Boardcon announced Quad Core Computer on Module
Author: Boardcon   Date: 2014-04-11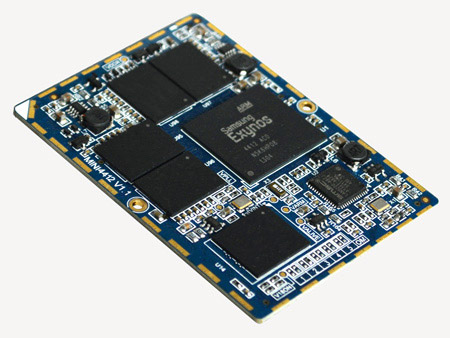 Boardcon Embedded Design, an Original Design Manufacturer dedicated to providing high quality ARM core based industrial Computer-on-Module, Single Board Computer and Evaluation board announced the launch of its another Quad-core computer-on-module MINI4412.
Standard application programming interfaces (APIs) along with productivity tools for application development facilitate performance optimization and scaling for range size, weight and power (SWaP) constrained platforms have been the foremost target for communication, healthcare, automation, transportation, multimedia advertising, high performance POS machine, and surveillance applications.
The MINI4412 Quad Core CPU board is targeted to the challenging data and digital signal-processing needs of terminal equipment. The Module is based on Cortex™-A9 Exynos4412 CPU offering ARM class low power consumption, quad core computing performance and excellent Graphics combined with a high degree of functional integration.
This ARM module connects to the carrier board with 1 PC 40-pin and 3 PCs 54-pin connectors. Separating the complexity involved in a hardware design onto the CoM allows for cost effective customization when required, and provides a flexible upgrade path for the future.
For more information, please contact:
Boardcon Technology Limited
ADD: Room702, XinAn Business Building, 45Zone, BaoAn District, Shenzhen, China
Tel: +86-755-26481393
Email: market@armdesigner.com
Skype account: Boardcon
Website: www.armdesigner.com