Boardcon latest Quad-core Rochchip RK3188 Development Kit
Author: Boardcon   Date: 2017-06-21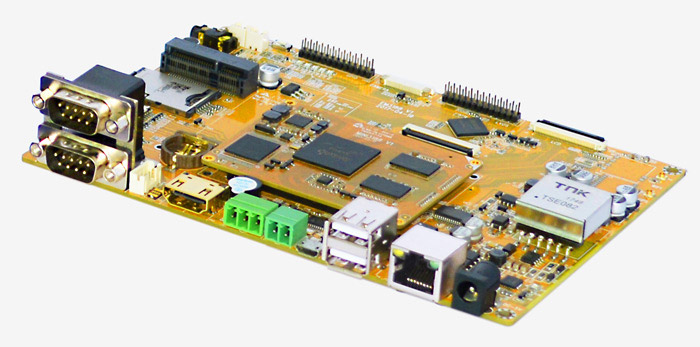 Boardcon Embedded Design has launched a new development board powered by Rochchip RK3188 processor, with 1GB DDR3 RAM, 4GB eMMC flash, and supporting WiFi, Camera, 3G and GPS module. The development kit runs Android5.1 OS, supports LVDS/ RGB-TTL LCD panel +HDMI dual display.

EM3188 Specifications:
* Processor: Rockchip RK3188, Quad-Core ARM Cortex-A9 @ 1.6GHz
* RAM: 1GB DDR3
* eMMC Flash: 4GB
* Interface: 1x Ethernet, 2x USB Host, 1x USB OTG, CAN, RS485, HDMI, 2x UART(DB9/Header), Micro SD, SIM slot, PCI-E, Headphone, SPK, LVDS, GPIO, Camera, 2x TTL_LCD
* Operating system: Android5.1
* Board size: 161 x 116mm

More information may be found on the product pages.