EM3288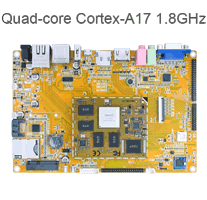 * Processor: Rockchip RK3288, Quad Core Cortex-A17 @1.8GHz
* RAM: 2GB
* Storage: 8GB eMMC
* Interface: 3x USB Host, 1x USB OTG, 1x debug connector, LCD(LVDS, TTL), Ethernet, HDMI, Audio, SD, RTC, GPIO, VGA, SATA, Camera(MIPI), PCIe, SIM
* Operating system: Android 9, Audroid 7.1, Ubuntu16.04, Buildroot
* Board size: 117.5mm x 175.3mm
* Expansion Module: 4G model, GPS, WiFi, Camera, 10.1-inch LCD
EM3288 is a single board computer based on the Rockchip RK3288, Quad Core Cortex-A17 @1.8GHz. RK3288 is powerful on multithreaded computing operation, graphics processing and video decoding ability. RK3288 supports Mali-T760 MP4 Graphics Processing, openGL ES1.1/2.0/3.0, OpenVG1.1, OpenCL, Directx11, and can 4Kx2K achieve 4kx2k H.264 and 10 bits of H.265 video decoding, 500% performance boost over Mali-400. On display aspects, RK3288 supports up to 18Gbps Data transmission rate and 4Kx2K@60Hz Video resolution.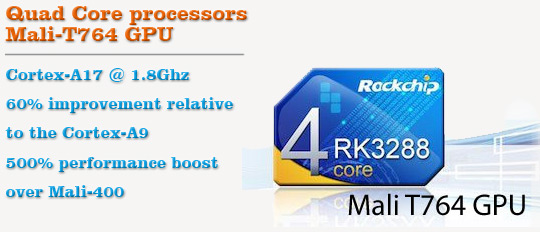 The HD+ High Resolution IPS multi-touch 10.1" display technology features a crisp, clean and sharp 1280x800 High Definition display that is visible from virtually any angle. As well as 7" multi-touch LCD can be supported by EM3288 now.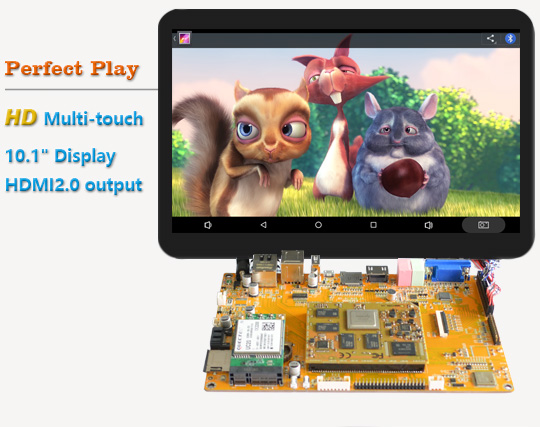 EM3288 also supports Miracast which can project the screen to TVs, projectors, and streaming media players that also support Miracast. User can use this to share what you're doing on your device, present a slide show, or even play your favorite game on a larger screen.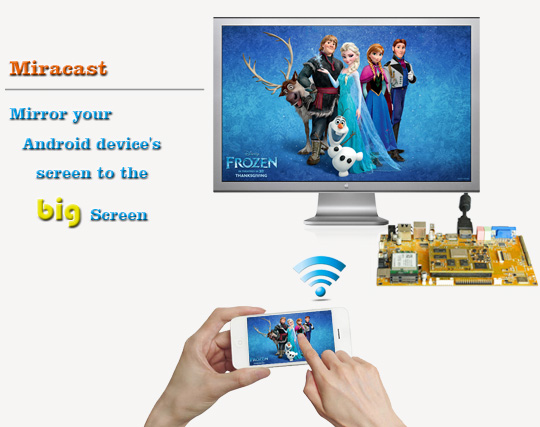 The platform is implemented with a MINI3288 computer-on-module providing most of the functions and interfaces, and EM3288_C carrier board providing connectors and several additional functions. The rich feature set of EM3288 is customizable according to the price / performance needs of the target application. EM3288 contains expansion connectors which accommodate a wide range of standard peripheral devices.