RK3399 Smart Home Device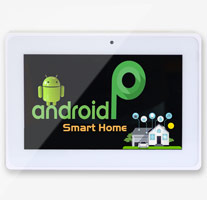 * Processor: Rockchip RK3399, Dual 64-bit Cortex-A72 + Quad Cortex-A53 @ 1.8GHz
* RAM: 4GB LPDDR4
* Storage: 8GB
* Interfaces: GbE, USB Type-C, HDMI, 3x for power out (discharge), Audio, Battery, MIPI LCD, Camera, Speaker, MIC, Micro SD, PCI-E(4G), M.2 slot(SSD), SIM slot, Serial port(Debug), etc.
* Operating system: Android 9.0
* Board size: 120mm x 88mm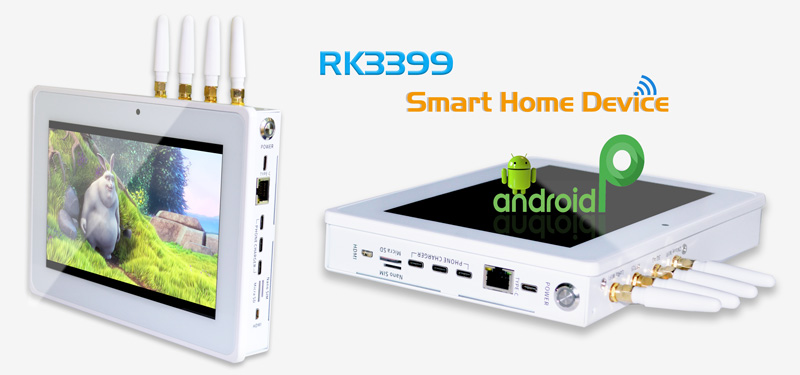 Rockchip RK3399 is a low power, high performance processor for computing, personal mobile internet devices and other smart device applications. Based on Big.Little architecture, it integrates dual-core Cortex-A72and quad-core Cortex-A53 with separate NEON coprocessor.
Boardcon RK3399 Smart Home Device is powered by Rockchip RK3399 and equipped with 4GB RAM, 8GB eMMC flash with interfaces including PCIe, SATA, Gigabit Ethernet, HDMI 2.0, MIPI DSI/CSI and more.
This RK3399 device runs Android9.0 operating system, and supports WiFi&BT, LoRa, RF315 and 4G&GPS module. it can be used in Intelligent Control, Remote monitoring, Solar energy systems, etc.