RK3128 Handheld Device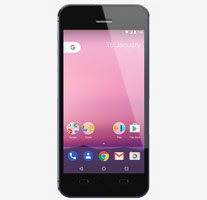 * Processor: Rockchip RK3128, Quad Core Cortex-A7 @1.2GHz
* RAM: 1GB
* Storage: 4GB eMMC
* Interfaces: USB3.0 Host, serial port(debug), MIPI LCD, 2x Headphone, Speaker, MIC, Vibration motor(GPIO), battery connector
* Operating system: Android7.1.2
* Board size: 150mm x 57mm
Boardcon RK3128 Handheld Device is powered by a Rockchip RK3128 Quad Core SoC, with ARM Cortex-A7 processors capable of reaching 1.2GHz and a Mali-400 MP2 ARM GPU, 1 GB RAM and 4 GB (or above) storage.
The solution provides Gyroscope+G-sensor, RF, IR T/R, as well a 2.4G WiFi and GPS module, USB 3.0 port and more.
Boardcon provides Android system call interface API reference code, and supports customer upper-level application APP development.
PCBA + LCD + battery + shell < 1.0cm, thin body, low energy consumption, and quick start-up, making the device suitable for Handheld POS, medical equipment, advertising player, TV box and drone.