EM-HI3559V200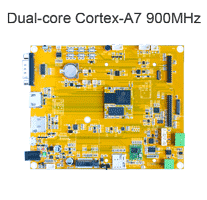 * Processor: Hi3559V200 ARM Cortex A7 MP2 @900MHz
* RAM: 1GB DDR3L
* Storage: 4GB
* Interfaces: 2x UART, USB OTG, HDMI, Micro SD, M.2 socket, SIM, RS485, CAN, MIPI CSI, MIPI DSI, AHD, Speaker, MIC, etc.
* Operating system: Linux + Huawei Lite OS
* Board size: 145.55 x 117.85mm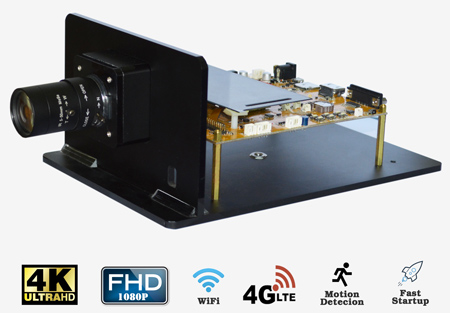 The EM-HI3559V200 embedded computer is equipped with HiSilicon Hi3559 V200 which is a high-performance and low-power 4K ultra-HD mobile camera SoC that is designed for Dash Cam, Action Cam and Streaming Media Rear-View Mirror Camera Solution.
EM-HI3559V200 supports H.265/H.264 encoding and decoding, with performance up to 4K 3840*2160 @ 30 fps or 1080P@120 fps. With the maximum 0.4T neural network computing capability, user applications can be easily implemented in EM-HI3559V200, such as object categorization (motor vehicle, non-motorized vehicle, and pedestrian detection) and attribute recognition (vehicle type, color, and license plate recognition).
Backed by the dual-core Cortex-A7 CPU, the Hi3559V200 platform offers the Linux + Huawei Lite OS dual-system solution, enabling fast startup (less than 4s), and connections with rich peripheral drives such as HDMI, MIPI CSI, MIPI DSI, UART, USB, M.2/ NGFF.