S5PV210 MID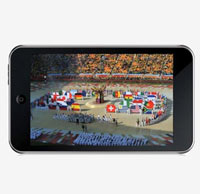 * Processor: Samsung S5PV210/S5PC100, ARM Cortex-A8 @833MHz/1GHz
* RAM: 256MB/512MB optional
* Storage: 512MB ~ 16GB optional
* Interface: TF, LCD, USB OTG, WIFI, Camera, 3G, HDMI, Audio, Battery connector
* Operating system: Android2.1/2.2
The S5PV210 MID is a full-featured computer board, designed specifically for Mobile Internet Device implementations. The MID owns a cost-effective, low-power capabilities, high performance and general applications. The MID provides a complete of common system peripherals like USB OGT, HDMI, TF slot, I/O ports, stereo speaker, Earphone out and MIC. Yet, it is designed to serve custom implementations, retaining the flexibility expected from an embedded computer board. Available with an optional display, battery with charger, the MID offers a self-contained solution requiring just an enclosure for implementing the final custom product.
The feature set of the board combines a 32-bit CPU Samsung ARM Cortex-A8 S5PV210, SDRAM, Flash Disk and vital computing peripherals. On-board wireless interfaces include WiFi, cellular Voice/3G modem. The last interface enables the device to act essentially as a customized Mobile Internet Device.
The board has several connectors and slots as used in MID's and also an internal extension connector for application-specific add-on's. Ready -to-run Android2.1/2.2 and Windows CE6.0 packages are available from Boardcon.